Everyone has their own story, their own unique journey that led them to first pick up the phone and call us.
Over the years, you can bet we've heard just about everything — from people feeling curious, eager, and excited... to feeling concerned, skeptical, anxious, or even in shock...
But rest assured, whatever is on your mind right now, we want you to know we're here to help you make the right decision while still considering your specific situation. 
After all, your own well-being, along with your loved one's health, are your most precious sources of wealth.
That's why it means the world to us when you give us the opportunity to get to know you better and help you reach your optimum health.
And it means EVEN MORE when you take the time to call us back, ecstatic to share with us how…
This company is so organized, reliable and professional. They seem very accessible too for any questions or concerns. Shipments are on schedule. By far the best company I've dealt with, not just supplements but for anything.
Tara Harre
Customer since 2019
Wonderful product and company. Excellent customer service. I have purchased from them for several years, and would recommend them to anyone!
Pam Taylor
Customer since 2015
My experience with Better Way Health has always been very positive to the point that youfeel like you are being taken care of by a family member. The videos of each supplement are very helpful. The site is very easy to navigate and you can get your supplements sent to you automatically. I also watch for the specials they have periodically so I can stock up. I even like the personal touch in the packaging and can tell who packaged up the supplements for me. This all helps to know that this company cares about you and your health. Thanks Better Way Health!
Ellen Steiger
Customer since 2017
For the last 20 years, your stories of celebration and gratefulness have brought tears of joy to our eyes. The truth is, we're spoiled to be part of your sweet victories, and we have no doubt this is only the beginning!

When the day is over, no matter what trials we may have faced, only one word can describe how we feel as a team:
That word is
"It can be disheartening when you write to a company with a question that is important to you, yet, as so often happens, you never hear back from them."
We get it.
While the usual corporation is too busy putting out fires to actually answer the phone when you call them, we discovered years ago the key to preventing most issues in the first place was to pour our energy into one simple thing:
People
Wrapped up in their numbers and bottom lines, most businesses forget that on the other side of the line there's you — a real person with real problems.
But not us.
Because day after day, we find the more we care about solving YOUR problems, the more blessed we are with life in return. If you really take a moment to think about it, it only makes sense:we're in this together.
A generous person will be enriched, and one who gives water will get water.
Proverbs 11:25 - NRSV
Believe us when we say serving you is at the core of literally everything we do here at Better Way Health.
You are the reason we go the extra mile and never cut corners when it comes to delivering only the purest, premium products on the market. Every day, you share with us the invaluable impact it's having on your life, and there's no way we could ever compromise on that.
You are the reason we do everything in our power to make sure you get your hands on your order as fast as humanly possible. You told us how big of a difference it makes when you run out just for a day, and you shouldn't have to wait weeks to get the best out of your everyday life.
You are the reason we go above and beyond to provide second-to-none customer service. Time after time after time, your stories have wowed us, and we feel honored for each chance we have to encourage you on your journey. Listening to you and providing answers is only the tip of the iceberg: we'll laugh with you, cry with you, rejoice with you, and even pray with you.
A Few Words From Our President
As surprising as it might sound, the first thing you should know about me is... I don't have a degree in biology, chemistry, or anything of that sort. In fact, when I first walked into the room, I didn't know a thing about supplement development.
Truth be told, back in 2010, I was actually the new I.T. guy (yes, really!)
But it didn't take me long to realize how every little thing the team was doing behind the scenes, from website building to packaging, was having an impact — an impact that was reaching far beyond what I could comprehend back then.
Each customer, each story, each package, each conversation, each family…
Lives were being changed every time a box would ship out. Literally.
By the time this became clear to me, I had already fallen in love with what would become my new home, its mission, and the friendly faces fighting for it every day.
Fast forward. When the opportunity to take the reins presented itself, I knew it was time for a leap of faith. A decade later, I could't be happier with my decision.
That being said, there's no need to turn the spotlight further in my direction, because Better Way Health isn't about me.
So please, allow me to draw your attention back to what fuels me every day: our dedicated team and amazing customers.
Thank you,
Reggie BlackProud Owner, Better Way Health
A Team That Actually Cares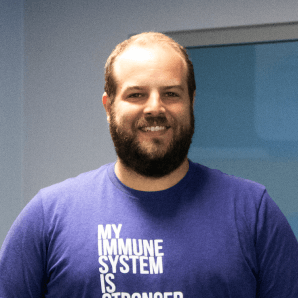 team member since
MAY 2011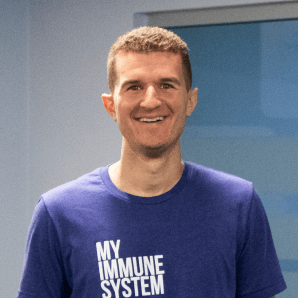 team member since
AUG 2013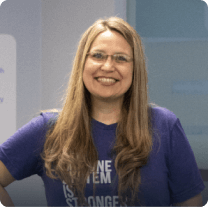 team member since
NOV 2017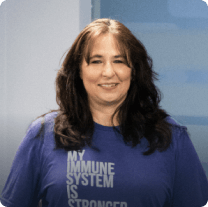 team member since
OCT 2018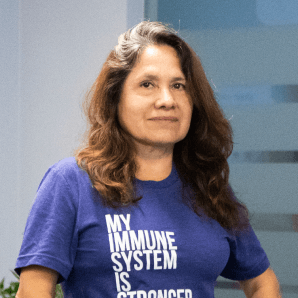 team member since
NOV 2018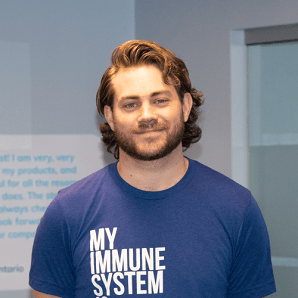 team member since
FEB 2022
Believe it or not, we've never had to put out a single hiring ad to build our team. Somehow, the right people always show up when the time is right.
As of now, there are 9 us (but we're always looking for new friendly people to work with!)
When you call us today, you'll be greeted by one of our Amazing Experience Specialists. They lighten your day and take great care of you.
After you place an order with us, then our awesome fulfillment team will carefully package your items and ensure they get to you quickly.
And if you join our "Subscribe & Save" program, then we'll make sure you receive your supplements periodically — like clockwork.
Meanwhile, the rest of our team is doing more than necessary to raise the bar even higher — leaving no stone unturned to guarantee your experience always ends with a smile on your face :)
But please, we've said enough about ourselves. The time has come to talk about you!
We Are All Ears
Call Us Today
800.746.7640
M-F 9am-5:30pm ET